Winemaking
The harvest, part of which is still done by hand, takes place in the morning to gather fresh grapes. We optimize the quality of wines with a soft pressing and temperature control of fermentation and maceration. Some tanks are fermented with native yeasts.
The production is then stored in stainless steel tanks. Once fermented, the wine is bottled by us, or grown  in oak barrels, in order to offer both fruity wines and other more structured.
Cuvée Classic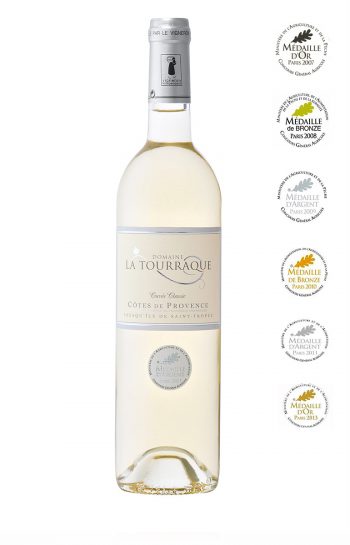 White
Regular medal winner, this cuvée symbolizes what must be en excellent white wine from Côtes de Provence. Blended with Rolle and Semillon, this vintage 2017 starts on fresh aroma, tastes like white fruits, peer, and goes on on citrus. It will delight your mouth at the aperitif, with a few tapas.